Elementary School Custodian Tylan Bailey Finds a Perfect Second Act as a Teacher

I didn't have a bad day. I probably had a bad moment. But I'm not having a bad day.

Best of 2022: Jeff "Skunk" Baxter's Coda: A Doobie Brother Focuses on Counter Terrorism

I've been complimented a number of times... they call me Dr. Doom

Hats Off To Deborah: At 60, She Became A Milliner

I loved learning this ancient craft.

Adam Carolla: The Carpenter Who Built a Legendary Comedy Career

I just assume when you talk into a microphone, you get a certain amount of crap.

Animal Rescue Is Dr. Peter Rork's Second Act

The dogs are saving me as much as I am saving them.

Veda Semarne's Leap from the Classroom to "The Office"

It's hard to just jump away from something. Just do it. You'll figure it out. Have faith in yourself.

After the White House: A Speechwriter Finds Joy Teaching

It's the best thing I do. It pays the least but it's the most fun.

Day With M Night Shyamalan Inspires A Second Act In Filmmaking

I don't want to die at my desk.

The Wolf of Late Night: Paul Mecurio's Journey from Wall Street to Comedy

It was the scariest time in my life because I felt like I had no purpose, and I'd never been like that.

Recipe for Success: A Red Truck, Amazing Pies & Barack Obama

I'm somebody who has a passion for home-grown, homemade quality foods.

Jeff "Skunk" Baxter's Coda: A Doobie Brother Focuses on Counter Terrorism

I've been complimented a number of times... they call me Dr. Doom

Ready For A Career Transition? 26 Minutes With Coach John Tarnoff

My second act is helping you find yours.

A Second Act Creates the World's Best Chocolate Chip Cookie

It's awesome to fail. You know, I've done it so many times.

Goodbye Hedge Fund...Hello Sourdough Bread

I love everything about this. The feel of the dough, the science of how the sourdough actually leavens the dough. I have a tendency to go down rabbit holes and I went down this one very quickly.

Heavy Metal Lawyer: Black Sabbath Bassist Dave "The Beast" Spitz, Esq.

The judges would say, "Mr. Spitz, approach the bench. What's this I hear about Black Sabbath?"

Life After The NFL: Arrelious Benn's Java Journey

It's a breath of fresh air to do something new and be creative.

Why Leah Gorham Scrubbed Out of Nursing to Drive a Truck

I just had to do what was best for me and I couldn't be happier.

Dumping Oil & Gas Careers To Make A Better Dumpling

If you're unhappy at work, find an exit strategy and start working towards it today. A small step today can become a huge leap tomorrow.

Actress Turned CEO: Anna Vocino's Path to Eat Happy

I'm a huge fan of everybody learning improv because it promotes active listening.

An Unlikely Mayor: A Retired Lawyer Enters Public Service

It would be a shame to do this and lose. If I'm investing time in this, damn, I want to win.

Tech Entrepreneur Brews a Plan to Reform Street Gangs

The only options that are really available to any of us are the ones that we believe are available to us.

Presto Chango: An Industrial Salesman's Magical Transition

I'm doing what I dreamed about my whole life.

Best of 2021: A Suicide, A Mother's Grief And A Second Act

I'm never going to be silent on this subject again.

From Paycheck To Purpose: A Conversation With Author Ken Coleman

Your purpose is to use what you do best, to do work you love, to produce results that matter to you.

Told "Boys Don't Knit" At 7, Russell Opens A Yarn Shop At 51

Follow your heart and pursue your dream.

Scott Weiss Traded Executive Pay For Purpose

I realized that I personally need to be doing something where I am making a positive impact on people's lives.

Exit Stage Right: An Actress Shifts To Fashion

You need to determine, "I don't like this anymore. I want this." And that's not easy.

Not Your Average Joe: Math Teacher Trades Angles For Arias

I just did it. I went in and said, "This is my decision. I am now no longer a teacher. I'm a stage manager."

Second Act Masterclass: 6 Key Takeaways From 100 Episodes

Don't tell yourself you're too old to start something new. If you find yourself in that place, give yourself a slap across the face...

A Perfectly-Blended Second Act: Cop & Reporter Start A Winery

Find the things in life that truly bring you happiness, and focus on that.

An Unusual Road To Celebrity Trainer

Fall in love with your strengths, use those and see how they can serve a wider audience.

Nasim's Second Act: This Overnight Success Took 7 Years

This work is so gratifying and uplifting. It's almost like getting a high without the chemical dependency.

Ballerina To Barrister: Melody's Surprising Second Act

I love that I'm able to fix people's problems. As a litigator, nobody calls me unless something's broken.

Next Move, Best Move...22 Minutes With Author Kimberly Cummings

I can walk away from a company that no longer serves me.

Striking The Right Note: Cindy Returns To Music

Do what makes you happy. It's the way to have the most fulfilling, rewarding life.

He Built A Global Company...Then He Rebuilt His Alma Mater

My hobby? I build. Big buildings. I move millions of yards of dirt.

Pain Turns To Purpose: A Suicide, A Mother's Grief & A Second Act

I'm never going to be silent on this subject again.

Dave's Gambit: A New Life Teaching Chess To Youth

It doesn't feel like work at all.

How An Overweight, Drug Dealer Became A SoulCycle Instructor

I had physical weight and emotional weight that I needed to shed...I would push my body to the absolute limit at every class.

Marianne The Vaccine Hunter: New Gig For Lifelong, Springsteen Fan

When I secure a vaccine appointment, I do a happy dance and eat a cookie.

Puppy Love: Tara & Jess Leave Big Pharma To Form DIG Labs

There are lots of two-way doors that are thought of as one-way doors. You can always go back.

He Advised Major Companies...Now He Works With Aspiring Athletes

It's about making the next 20 years of my career as purposeful as possible.

Single Mother & 16-Year-Old Daughter Launch "One Hot Cookie"

You might as well take the chance. Eat the cookie. Do what you want to do.

Best Of 2020: Fraidy Reiss' Unorthodox Second Act Story

This work is the love of my life.

A Navy Veteran Launches A Winery (And Yes, It's In Cleveland)!

The way that you remove fear is through knowledge.

Goodbye Executive Recruiting... Hello Furniture Making

We poured this table and God must've been looking over us. We didn't screw it up because we're dealing with a $1,000 piece of wood and $800 worth of epoxy.

A Magazine Writer Finds New Life As A Funeral Director

I was still the same person and the gifts I'd taken out of my previous career were definitely able to feed me in my new one.

Leaving Advertising Sales To Become A Hypnotist

I love working with people who call and say, "I have a broken back that isn't healing. And my doctor told me to call you."

Sweet Story: Like A Nurse & Pilot In A Candy Store

We had just launched and I was exhausted. And a little girl walked into the store and said, "This is heaven!"

She Escaped A Forced Marriage & Now Helps Others Do The Same

This work is the love of my life.

Lifequakes & Life Transitions: 27 Minutes With Author Bruce Feiler

If I learned one thing in this project, it's not the hero or the happy ending that makes a fairytale. It's the wolf.

After A 50-Year Hiatus, A Return To The Courtroom

Do it to help people.

A Revolutionary Change: How A Financial Planner Became Benjamin Franklin

I had to find something that lit my fire.

Out of Africa: An Executive Recruiter Launches "American Rhino" Clothing

There are so many unknowns in starting a retail brand and there's not necessarily a yellow brick road.

Conversation With A Contact Tracer: A Look At America's Fastest Growing Job

These are risks that I have to take. If I was in a hospital, I would be exposed to that same risk.

Everybody Loves A Second Act ... 24 Minutes With Actress Patricia Heaton

New experiences build a muscle of fortitude.

Humor Me: A Speech Pathologist Finds A New Voice

Don't tell yourself that you're too old to start something new. If you find yourself in that place, give yourself a slap across the face...

With Socks, Snacks & Shampoo, Kevin Forms The Blessing Bag Brigade

To give of yourself and your time, is something you can't put a dollar value on.

At 75, Marty Herman Writes The First Of 5 Mystery Novels

I enjoy doing this more than anything I've done in my life.

Legally Blonde Redux: From Lawyer To Burlesque Dancer

Give yourself permission to fail and experiment.

Two Friends Ditch The Corporate Job Search; Launch "Second Act Women"

It was ageism. It was I can't get a job. I can't even get an interview.

Mary Lost Her Father At 14: Today She Helps Kids Overcome Grief

Leap And The Net Will Appear.

Life After COVID-19...Is It Time For My Second Act?

This Is The Time To Go Where You Are Curious And Learn More.

Telephone Repairman Follows His Dream: Designing Women's Shoes

Do I wanna be in laying on my deathbed saying "Oh, I'm so glad I played it safe?"

At 63, He Joined The Peace Corps And Moved To Moldova

I had this voice in my head and in my heart saying, "There's more to your life than this."

California Dreaming: A 3,000 Mile Journey Starts One Family's Second Act

We always had a dream of owning a bed & breakfast. But we started asking, could we make this work sooner?

After 25 Years, An NBA Referee Finds A New Calling

Am I gonna be known just to blow a whistle on millionaires for my life? I knew there was something else there.

An Extra Cheesy Second Act: Paulie Follows A Love Affair With Pizza

When you bump into the wall of fear, keep going. It's paper thin.

"I Want To Learn How To Weld"…Becoming An Artist at 48

You really have to believe in what you're doing and stick to it.

Best Of 2019 Episode: Goodbye Accounting...Hello Acting

You need to do things that bring you joy.

Life's A Beach For Phil and Arthur: Two Lawyers Start AP Yoga

She looked at us and said, "You guys are yoga teachers. You need to get certified."

At 65, Descendant Of Georgetown Slaves Finds Second Act On Campus

Step out of the comfort zone. Don't be afraid of what you don't know because once you learn it, it's yours.

Of All The Gin Joints In Washington: Retired Lawyer & Son-In-Law Launch Distillery

We went into this knowing we could lose our entire investment. But we had the excitement of building something from scratch...

Prescription for Change: From Pharmacist To Flight Attendant

Change is good. Sometimes when we get settled in one thing, we get content and complacent.

Ready For A Career Pivot? Expert Interview With Marc Miller

The first thing is know thyself. Go back and understand why you're unhappy.

A Passage To India: Her Second Act Started With A Trip

I thought if I can bring Western travelers to see what they're doing, maybe we can strengthen this community.

A Dream Deferred: How A Banquet Waitress Became A Doctor At 45

There is no 'too old.' There is always a way.

At 70, Jim Found A New Passion: Helping Others Get Fit

I spent my career in the investment world. Fitness is the best investment I ever made in my life, bar none.

Encore! Encore! Leaving Wall Street For The Non-Profit Sector

I wake up now feeling way, way better about what I do.

Ready to Start A Business After 50? Expert Advice from Kerry Hannon

If you want to start a business after 50, you need to be financially fit. Debt is the biggest dream killer.

Goodbye Accounting...Hello Acting: Meet Ancestry's "Lederhosen Guy"

You need to do things that bring you joy. And making money shouldn't be part of the equation.

A Reluctant-Preneur: Laid Off at 51, Jane Launches Grownup Travels

I traveled as much as I possibly could. That was my passion...

Pittsburgh's Next Act: A Region Prepares For The Next 75 Years

I'm placing my bets on Pittsburgh as a city on the front lines of the fourth industrial revolution.

THEN: Homeless, Addicted & Convicted...NOW: Time's "100 Most Influential People"

All these things that we've experienced prepare us to be better people, prepares us to do a greater service for mankind.

Never Too Old To Rock N' Roll: Meet Tom "The Suit" Forst

I always had the idea that someday I would go back to music.

The Proximity Principle: Ken Coleman's Formula for Second Act Success

Fear and doubt is what "The Proximity Principle" destroys.

A Midlife Shake-up: Stay-At-Home Mom Pursues A Year Of Public Service

Community service was the thing that suited me. That was my bridge from funk to unfettered joy.

No Kid Sleeps On The Floor In Our Town: A Christmas Project Sparks A Second Act

I looked over and saw the mom…She couldn't contain herself. She was crying. This was the first bed her daughter ever had.

Ready To Live Forever? Surprising Advice From Marc Freedman

The real fountain of youth is the fountain with youth.

A Culinary Instructor's Second Act Brings Fine Dining To A Soup Kitchen

The people here are so appreciative. I get a thousand times more than I give.

Finding New Life As A Hospice Chaplain

I feel I was called to do this.

The Making Of A Modern Elder: Chip Conley Joins The Millennials At Airbnb

I was seeking the wisdom as much as I was dispensing it.

Facing The Music: A DJ Side Hustle Turns Into A Full-Time Gig

I said "There's no turning back...One way or the other, it's gonna work."

Can A City Have A Second Act? Welcome to Irving, Texas

When bad things happen, you just tough up and get on going.

A Neighbor's Dying Wish Launches A Second Act

Listen to your gut and follow your intuition. Even if it's uncomfortable, listen to your gut.

A Cop Leaves The Force for Corporate America

Money is no replacement for purpose.

Lizzie Leaves Tech And Starts "The Humble Retreat"

Living your truth is listening to your intuition and not being afraid to act…It's taking the courage to truly do what you know brings you happiness.

Can One Woman Fix Foster Care? Meet Judy Cockerton

There's no greater feeling than doing what you're meant to be doing. I highly recommend living a life of meaning and purpose.

An Injury Ended His NFL Career: So He Became An Opera Singer

There's a diamond in there. It needs to be polished but there's a diamond.

Tennis Anyone? Leaving Boeing To Become A High School Coach

I always wanted to figure out a way to try to do something career-wise that involved tennis. I didn't exactly know what that was.

Changing His Tune: Dr. Arnie Rosen Is Now A Band Grandpa

How do I want to spend my day? I want to spend my day at a school in a band room.

The Man Who Sends College Students To Prison: Jim Farrin's Second Act

I went into the dictionary and ripped the page out that says "retirement" because why in the world should you stop working if you love it.

Don't Retire, REWIRE! 24 Minutes with Author Jeri Sedlar

Self-knowledge is really key. I hate to say it, but when we've been doing life 24/7, we don't always take the time to stop and say, "Who am I and what do I need to make me happy?"

Telephone Repairman Follows A Life-Long Dream: Designing Women's Shoes

Do I wanna be laying on my deathbed saying, "Oh, I'm so glad I played it safe." No, I know I have more in me….

Cathy & the Crankshafts: Social Worker Learns To Fix Cars For Working Poor

I have a belief that we are put on this earth to care for one another, to live in community, to tend to one another.

Identifying Your Ideal Second Act: Nancy Collamer and the 25 Questions

Figure out what you love to do, do well, and find most meaningful, and then get out there and put yourself in opportunities way.

She Started "Beat Cancer Boot Camp" (This Pity Party Is Over)

I blow the whistle and we line up to start the class. It starts every day the same way. I shout, "It's a beautiful day for Boot Camp."

A Gambler Gets A Second Chance: The Fall And Rise Of Terence Gerchberg

There is no doubt in my mind that running saved my life. It gives me so much joy, so much focus, such a beautiful outlet. I honestly don't know what I'd do without running.

Buddy's Unusual Path: Radio Disc Jockey to Economic Developer

I took six months off. I told myself I wasn't gonna do anything during that period. And so I started thinking, "Well, what do I want to do?"

"Mama, I'm Gay" Fuels A Second Act

Do you know what it means at the age of 55 asking yourself for the first time in your life, "Who am I?" That was big deal.

What Is "Post Traumatic Growth?" Interview with "Jolt" Author Mark Miller

A traumatic life event can just cause people to re-examine everything. And the post-traumatic growth experience is about someone who has that need to assemble a new sense of meaning because their existing sense of meaning has been shattered.

Fired at 64...An Entrepreneur at 66

The older entrepreneurs in this country have a 70 percent success rate starting new ventures. We're like the Golden State Warriors of entrepreneurs...

Exiting the Courtroom: A Trial Lawyer Finds Nature Photography

The voice said to me: "Richard, all you do is swagger around in a courtroom and argue with people. There's all kinds of things going on out there in the world and you're missing it."

Not Just For Kicks: NFL Place Kicker Returns For Diploma 33 Years Later

I've been in some big offices with some powerful people. And they want to know what it feels like to play football. And behind them is a framed diploma. And that's the one thing I never had.

Honey, I Just Bought A Liquor License: Sharon Starts A Wine Store

I make much less money now then when I was an investment banker. But there literally has not been a single day in 11 plus years where I've said, "Oh man, I have to go to work today."

Goodbye GE...Hello JC: Father James Martin's Second Act

The question that every person should be asked is, 'What would you do if you could do anything you wanted to do?" That's a very clarifying question.

Acting Is Her Second Act: A Public Relations Star Finds A New Role

I felt like I needed some new goal of my life. I wound up taking an acting class because it was something I'd loved as a kid.

James and the Perfect Burger: Redemption With A Side of Fries

"I was committed that I wasn't coming back. I wanted the things that I set forth in the penitentiary to dictate my freedom upon being released."

The Last Laugh: 81-Year Old Man Tries His Hand At Stand-Up Comedy

"I like to make people laugh and I really do believe that there are times when I'm taking their minds off their problems..."

Ready for Some Expert Advice? 23 Minutes with Marci Alboher

"To make a successful transition to a second act, you need two things: flexibility and humility."

Getting Benchwarmers in the Game: Retired Engineer Keeps a Promise

"I really struggled with sports...I was never good...I never got to play because I never got picked...and it really affected me..."

From "Late Night with Conan" to Rikers Island

"I'm going to give myself one year without worrying about getting another job. If I do, I do, and if I don't, I don't..."

Goodbye Journalism…Hello Baked Goods

"And so I thought when I decided to do something different, I thought what do I know? What makes me happy? And that was baking, cooking, and feeding people."

An Investment Banker Goes Back to School

"If there was anything that changed my life, it was my education. And so when I turned 50 that was in the back of my mind…"

Second Life Bikes is Her Second Act

"September 11th, I was on my bike heading down the West Side Highway…and I saw the first plane come into the building..."

From Big Law to Methodist Minister

"I started to realize that I'm in the wrong profession and I've been in the wrong profession for 25 years."

A Doctor's Passion Takes Him to Uganda

"The love, the meaning that I have received, I will never ever be able to give back to them…I want to do so much more because these people are such good people."

A Second Act That's Clean and Sober

"The journey with my addiction has been painful. It's been the most heart-breaking experience I've ever had in my life…"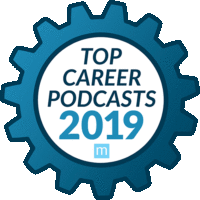 Welcome to Second Act Stories, a podcast that shares the stories of people who have made major career changes to pursue more rewarding lives in a second act. The stories are in their own words and the words of friends and family that helped them find a new path.
Every two weeks we bring you a new story. Each episode examines the "before" and "after" phases of a life/career change and offers lessons learned.
Subscribe, Listen, and spread the word with iTunes, Stitcher, Google Play, Spotify, and RSS feed.