Noa Shaw has led a hard life. Drugs and alcohol took hold of him at an early age. And he has struggled as both a drug addict and drug dealer for most of his adult life.
But eight years ago his life took a turn for the better when he wandered into a SoulCycle studio that was just opening up in Los Angeles. SoulCycle is a fitness company that is the gold standard in cycling workouts.
After his first workout, he was hooked. For three months, he attended every day – sometimes two workouts per day. He lost 100 pounds and got himself into shape both physically and mentally. The team at SoulCycle saw something in Noa and they invited him to audition as a fitness instructor.
At 57 years old, he is the oldest SoulCycle instructor on the planet. And here in New York City, Noa has built a dedicated following of riders that are inspired by him on a regular basis.
He is a certified life coach and in February 2021 released an inspirational book "Stop Thinking Thoughts That Scare You."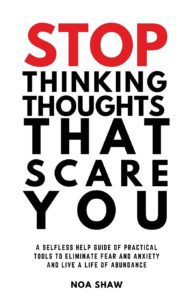 Noa Shaw can be reached on instagram (@noashaw26) or by email (noashaw@mac.com).