Over the course of the past two years, we've interviewed quite a few lawyers. Mark Salvacion was a corporate lawyer who found a more fulfilling life as a Methodist minister. Richard Turner was a trial attorney who found a path to becoming a very successful nature photographer. Michael Lowe left the law to start a Washington, DC gin distillery with his son-in-law. And Amy Yontef-McGrath was a former lawyer who experimented with 50 public service projects in celebration of her 50th birthday.
But nothing could have prepared us for Lora Cheadle's story. She went from practicing law in the insurance industry to burlesque dancing. We're not making this up. Actually that's only a piece of what she does. Lora is also as an author, a hypnotherapist, a podcast host and her favorite term self-coined term: a life choreographer. But burlesque is a big part of her second act story.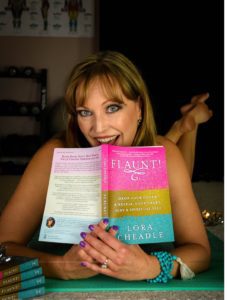 Click here to learn more about Lora Cheadle, her new book "Flaunt: Drop Your Cover and Reveal Your Smart, Sexy and Spiritual Self," her blog and her podcast.