Bruce Feiler is the author of seven New York Times bestsellers (including Walking The Bible, The Secrets of Happy Families and Abraham), the presenter of two prime-time series on PBS and the inspiration for the NBC drama series "Council of Dads." He's also presented two TED Talks viewed by more than two million people. It's an honor to have him on Second Act Stories.
We sat down in the backyard of Bruce's townhouse in Brooklyn for a socially-distant interview focused on his latest book Life Is In The Transitions: Mastering Change At Any Age. It is a highly-relevant book for anyone exploring a second act and we've happily added it to our "Best Books About Second Acts" resource page.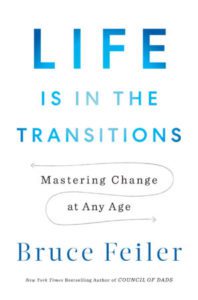 For more on Bruce and his work, here's a link to his website.