Patricia Heaton starred in two wildly successful television series: Everybody Loves Raymond and The Middle.
But it was the not-so-successful series Carol's Second Act that led Patricia (or Patty she likes to be called) to author a new book called "Your Second Act." It shares her own story and her new work serving as an Ambassador for the non-profit organization World Vision. The book also details the "Second Act Stories" of 14 other, courageous individuals navigating major, life transitions. It's an inspiring read for anyone exploring a new path.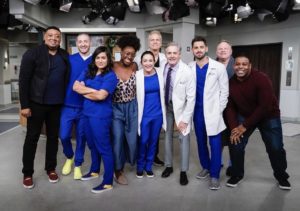 We normally conduct all of our podcast interviews face-to-face. But with travel challenges brought on by the COVID-19 crisis and the opportunity  to interview a three-time Emmy award winner, we made an exception for the chance to speak with Patricia Heaton via telephone.
Her new book, "Your Second Act," is on our "Best Books about Second Acts" list.