Ted Bahr's career in magazine publishing and trade show management spans 35+ years. He held senior management positions at publishing giants Ziff-Davis and Miller-Freeman before launching his own firm, BZ Media.
When he sold BZ Media in 2017, he returned to an early passion: the collection of psychodelic, rock poster art. Ted launched the world's first art gallery to focus on this narrow niche of first-printing posters primarily from 1966-1970. Via the Bahr Gallery, Ted collects and sells works of art designed to promote the concerts of the Grateful Dead, Big Brother and the Holding Company, Santana, Jimi Hendrix, Jefferson Airplane and others. Beautifully framed in museum quality glass, the posters range from $1,000 to upwards of $20,000.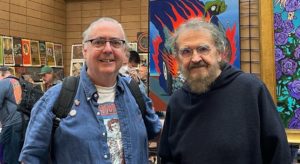 According to Ted, "When I sell these posters, they're going to somebody who is filled with joy, Probably 35% of my sales are gifts. So people are buying these posters for somebody in their life that has no idea they even exist. They are getting this gift of Santana poster from 1968 — an original poster with the screaming colors beautifully framed. I get massive psychic reward from this."
You can view his amazing collection of 600+ posters online. But the best way to see this art and get a personal tour by Ted, is to visit the Bahr Gallery in Oyster Bay, Long Island (just an hour outside of New York City). A sampling of six posters from the collection are shared below.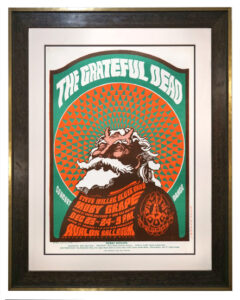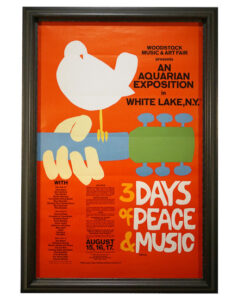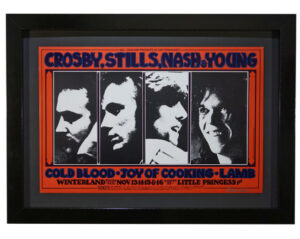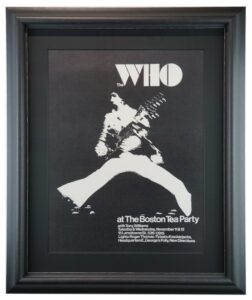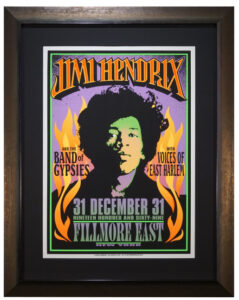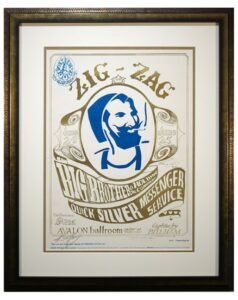 A special shout-out to Carl Landau and the "I Used To Be Somebody" Podcast for connecting us with Ted Bahr.