For more than 30 years, Amy worked as a writer, both on staff and on a freelance basis, for a wide range of top magazines. But when her father passed away in 2009, his funeral had a profound impact on her. And in relatively short order, Amy enrolled in mortuary school to become a licensed funeral director.
Ten years later, Amy owns and manages Fitting Tribute Funeral Services in Brooklyn, New York. Profiled in The New York Times and range of trade publications, she has built a name for herself as an advocate of green and sustainable practices within the funeral industry. And her work as a writer continues via her blog "The Inspired Funeral."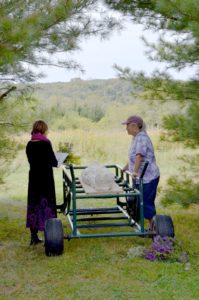 Special thanks to Bruce Feiler, author of "Life Is in The Transitions," for suggesting this episode.