Mary Robinson was just 14 when she lost her father. Throughout high school, college and her 20s, that grief stayed bottled up inside her. A therapist helped her get her life together by helping her share her story.
She landed a corporate job with Prudential Financial working in their information technology department and eventually running the company's volunteer programs. But after fourteen years, she concluded she was a "fish out of water" in Corporate America.
Mary kept a small sign on her bedroom mirror that said "Leap And The Net Will Appear." One day she marched into her boss' office with a resignation letter and announced her decision to leave Prudential. She had no idea what she was going to do. But "The Net" did eventually appear in her decision to launch "Imagine: A Center For Coping With Loss." Imagine is a free year-round grief support center for children ages 3 to 18, and young adults 18 to 30, and their parents, who have had a parent, brother, sister or other close family member die.
Mary was honored as a CNN Hero in 2019. "It was just so exciting, because it allowed us to shine a global spotlight on this issue of children's grief. One of the things that all of us who work in this field say is that our vision is that someday no child grieves alone. And I feel like with this recognition from CNN, that that is actually possible now in my lifetime."
We're honored to profile her on the Second Act Stories podcast.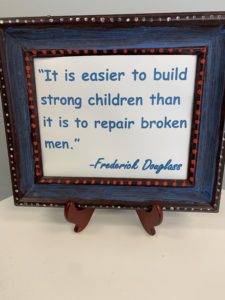 For more information about Imagine: A Center For Coping With Loss, click here.