Today's episode comes from Woodinville, Washington and our interview with Jerry Riener and Jennifer Sullivan. Jerry is a sergeant for the Woodinville Police Department. Jennifer is a journalist having worked for both the Seattle Times and KOMO-TV, the ABC news affiliate in Seattle region.
Like many couples, they found love, got married and started a family together. But unlike most couples they also started an amazing winery called Guardian Vineyards while holding down two very-demanding, full-time jobs. They started small — producing just 350 cases of wine in 2007. Fourteen years later, they are now producing 10,000 cases of high-quality, wine per year.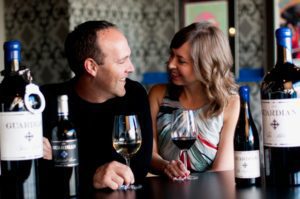 Grab a glass of your favorite wine, sit back and enjoy Jerry and Jennifer's second act story.