Right after high school, Destiny Burns enlisted in the armed forces as a cryptologic officer. She had an exciting, 20-year career traveling the globe with the Navy. And when she retired from active service, she settled down in Northern Virginia and worked for a range of defense contractors.
But in her early 50s and after a divorce, she decided it was time to move back home to Cleveland, Ohio and launch her own business called the CLE Urban Winery. CLE purchases all of their grapes from California and Washington but the wine – about 50,000 bottles a year – is made in Cleveland. "Good Wine Made Fun" is Destiny's mantra.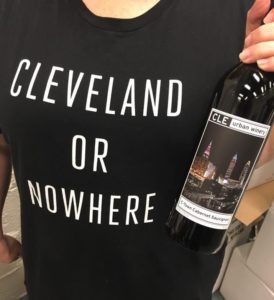 Launched in 2016, the CLE Urban Winery was growing and thriving until March 2020. The COVID-19 Pandemic forced a three-month shutdown ("it was like a dagger to the heart") and continues to challenge her business on a daily basis. Despite this difficult environment, she couldn't be happier running her own company.
Special thanks to Kerry Hannon, author of "Never Too Old To Get Rich," for sharing this story idea.