This episode is a bit different (and we love "different" here at Second Act Stories). Today, we'll introduce you to Amy Yontef-McGrath. She lives in Montgomery County, Maryland and is the proud mother of three.
Amy found herself in a bit of a funk as she approached her 49th birthday. She loved her job as a stay-at-home mom. But as her children were getting older and starting to leave the nest, it was clear that she needed something new. As she put it, I needed to "shake-up my life."
In a stroke of creative genius, she came up with "Follow Me To Fifty," a year-long journey to complete 50 public service projects in advance of her 50th birthday. Amy joined a group of volunteers in kayaks to clean-up the Anacostia River. She helped a refugee family settle into their new home. She did a monthly-long stint as a food coordinator at the local food bank. She placed American flags on the graves of war veterans on Veterans Day. And along the way, she documented each of these projects in her "Follow Me To Fifty" blog.
Amy's choice for the 50th project? She took a fifty mile walk along the Pacific Coast Highway in California. "I wanted to go somewhere I'd never gone before. Exploring new things was the theme of the whole year and I wanted the same for the walk."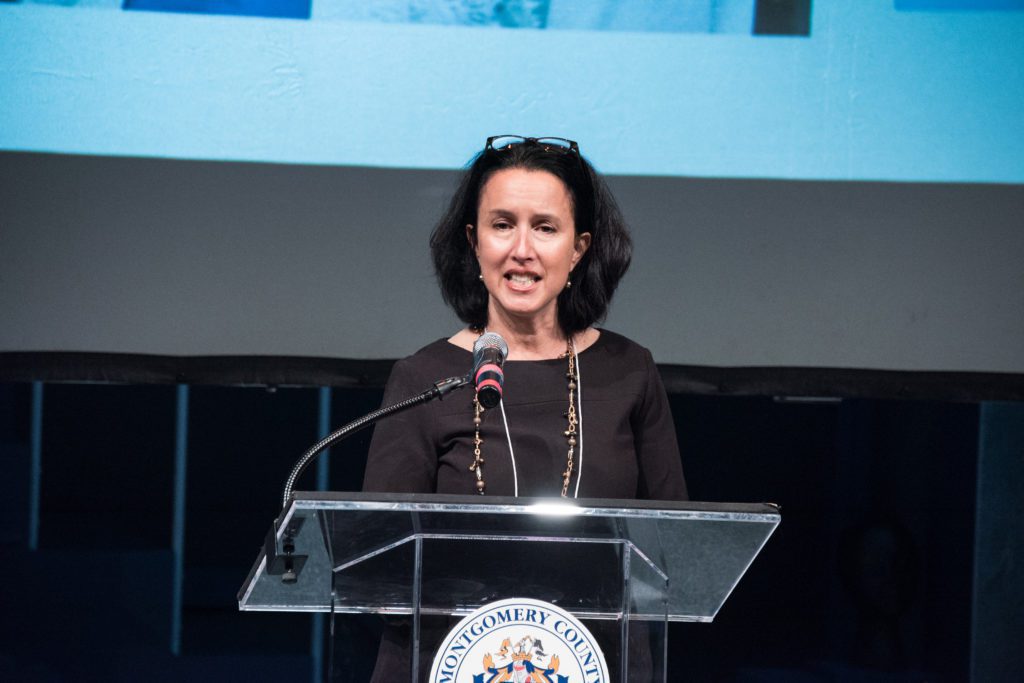 Last month Amy was selected as "Volunteer of the Year" by the Montgomery County Volunteer Center. In her acceptance speech, she asked the crowd to "Please keep following me. I'm not done yet."