In the hospitality industry, Chip Conley is a legend. Back in 1987, he created Joie de Vivre, that grew to 52 hotels in California and set off a boutique hotel craze. But after 24 years of managing the company, he decided to retire and pursue other ventures. Writing. Speaking. He was on the board of the Burning Man Festival. He created a new website called Fest 300 which celebrated the best festivals in the world. He kept busy.
But then out of the blue, he was contacted by Brian Chesky, a 31-year-old CEO of a start-up company with a new concept called home-sharing. The company was called Airbnb. And Brian said, "Come work with us and help me democratize hospitality."
Chip said "yes." So over the past six years, his second act has been a fascinating ride at Airbnb. And it led to Chip's latest book titled "Wisdom at Work: The Making of a Modern Elder."
So what exactly is a modern elder? According to Chip it is someone who can "marry an air of gravitas with a spirit of humility." In a business setting, that means serving as a sage counselor and learning like a wet-behind-the-ears intern at the same time.
In today's episode, we'll also meet Sarah Goodnow Berry, Airbnb's Global Director of Brand. She is one of the millennials running Airbnb and one of Chip's mentees. Below is a photo Sarah took of Chip delivering his "farewell address" to the entire Airbnb staff in 2016 and the emotional post which she uploaded to instagram.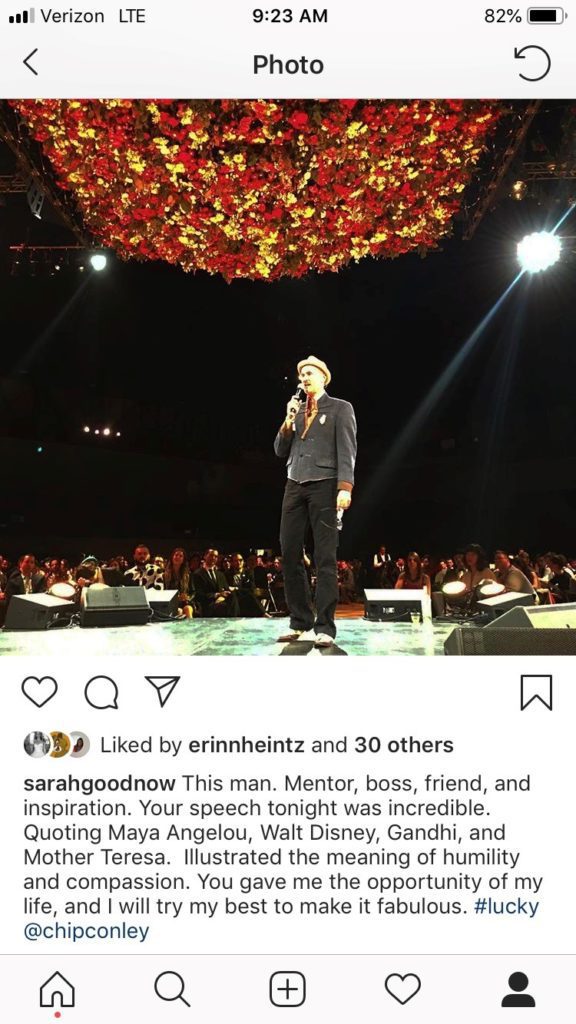 Click here for more information on the Modern Elder Academy. And click here to purchase "Wisdom At Work: The Making Of A Modern Elder."
Special thanks to Marci Alboher of Encore.org for connecting me with Chip Conley. It's good to have friends in high places.